Off Grid Power
What is off grid power?
Most properties are connected to the national grid and get their electricity from it. Whereas off grid properties provide their own electricity by means of a generator, wind turbine, solar panels, battery bank or any combination of the afore mentioned.
Some new build properties and especially ones in rural locations are finding it prohibitably expensive to get a grid connection.  Costs can be in the tens of thousands, resulting in the property owner getting a monthly electricity bill.
Increasingly more and more people are also choosing to go off grid as a lifestyle choice,  be it to reduce their carbon emmisions or to avoid the annual price increases by the electricity companies. Modern inverters make off grid power reliable and compatible with all appliances including sensitive medical equipment and computers.
What systems do Astrum Energy Solutions install?
We are agents for Victron Energy, a leading manufacturer of inverters and combis.  As a result we tend to use their equipment as we know it is reliable and up to the job. We also install systems using SMA SunnyIsland inverters when the job best suits these or they are the customers preferred choice.
Our systems generally consist of a battery bank, inverter/charger (multi), solar panels, solar inverter and a diesel generator.  Wind turbines can be added if the site is in a suitable location.  The solar panels will generate the majority of the electricity required to run the property and charge the batteries for use when the sun has gone down.  The generator will automatically switch in when the batteries running low or the demand is higher than the inverter can supply.  
Can I get feed in tariffs?
Astrum Energy Solutions are MCS accredited installers of wind turbines and solar PV systems.  Therefore our off grid power sytems will qualify for feed in tariff payments, providing MCS accredited generation equipment is installed.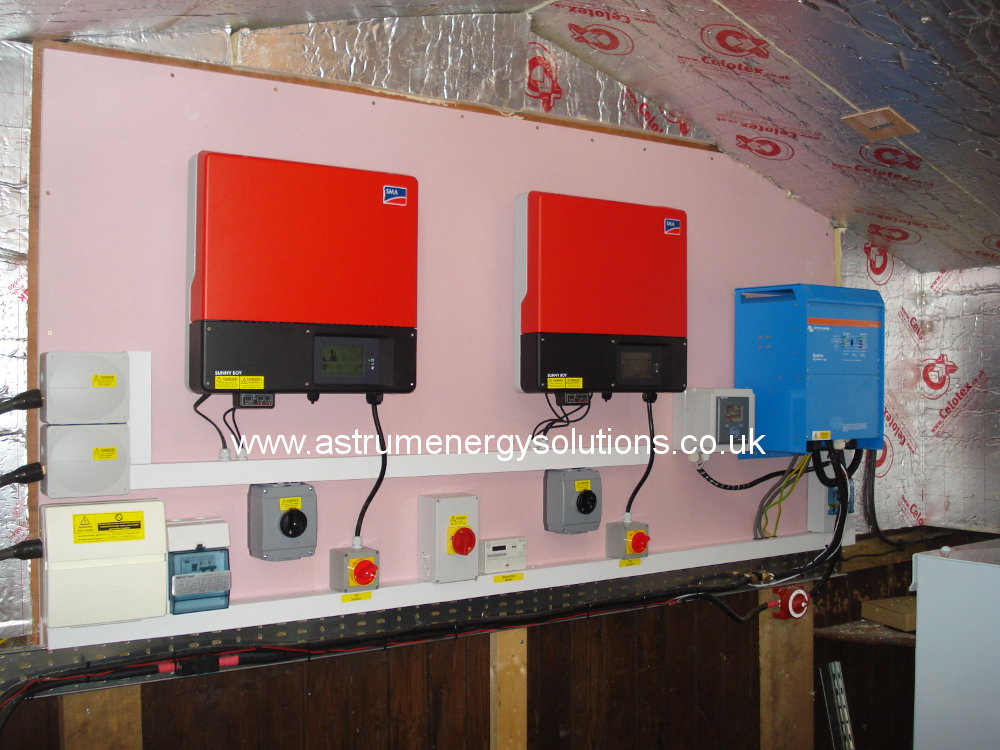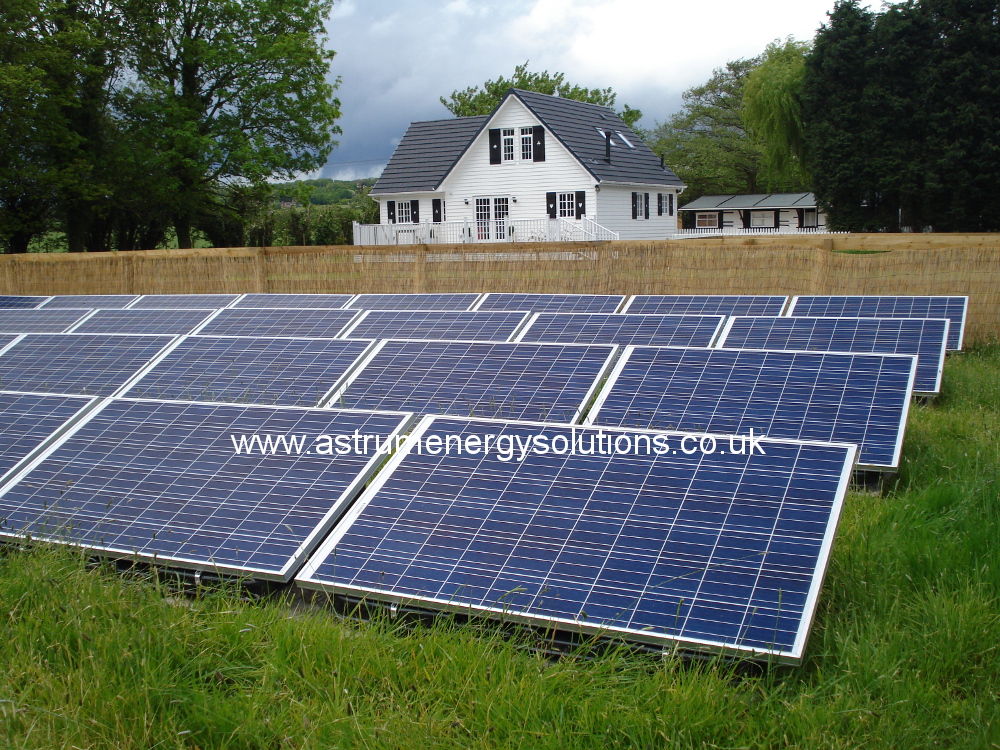 We install from Land's End to Orkney.